Founded in 2022, by two friends with a shared interest in mushrooms.  What started as just a hobby blossomed into a business aimed at providing the highest quality mushrooms we can produce.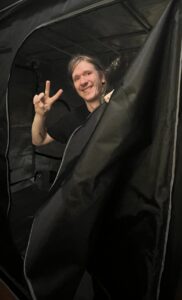 The Cultivator
Chris Doggett
I first discovered mushroom cultivation after watching a YouTube video about cultivating gourmet/medicinal mushrooms late one night, when I couldn't sleep. After realizing how many different species of mushroom there were, and all of the medicinal benefits they had, I decided to give it a crack on my own. Now my goal is to share my mushrooms, and my love of cultivation, with as many people as possible…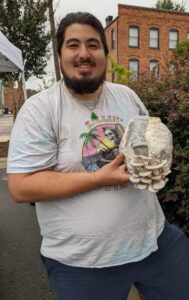 I have always loved food. I enjoy celebrating the most basic ingredients to the most complicated dishes. I'd regularly find recipes that required ingredients I was unable to get my hands on. Mushrooms ended up being one of the hardest to find in my area, so I set out to make them myself. I succeeded and now my goal has become to share it with everyone I can.